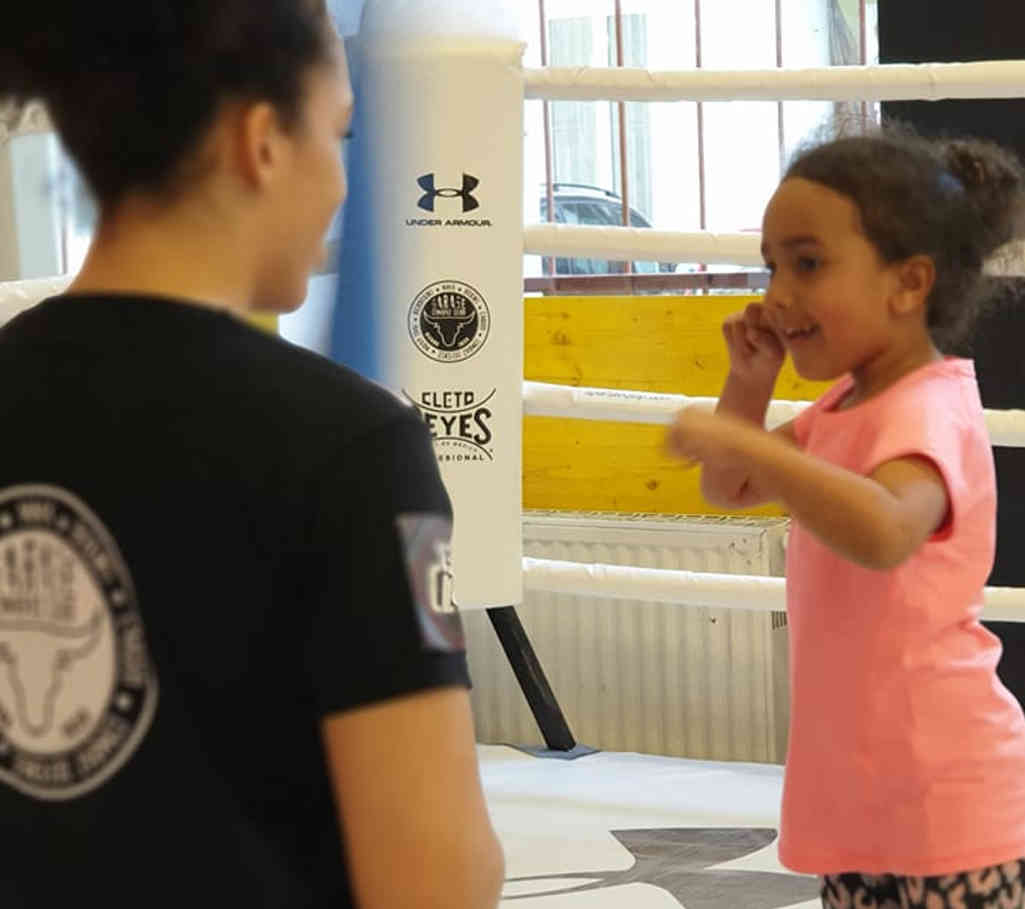 Children benefit immensely from boxing. It's a sport that will improve their physical health along with building coordination, flexibility and endurance. Did you know that boxing also helps with concentration and discipline? Training includes a variety of gymnastics, ball games, running and jumping. Children of all ages deal with emotions and boxing gives them an outlet where they can let this stress out in a positive way. Your child will learn how to throw a proper punch and have a ton of fun at our Garage Kids Boxing class!
Kids Boxing (5-9 Years Old)
Kids Boxing (9-14 Years Old)
Kids Boxing (5-9 Years Old)
In this course you will learn the technical foundation of classic boxing. Boxing classes take place daily at the Garage Combat Club.
Coordination: * * *
Force: * *
Endurance: * *
Technique: * * * *
Agility: * * * *
Speed: * * *
Kids Boxing (9-14 Years Old)
"SCHON ALS KIND VERSPÜRTE ICH DIESES INSTINKTIVE VERLANGEN NACH AUSDEHNUNG UND WACHSTUM. FÜR MICH IST DIE AUFGABE UND PFLICHT EINES WAHREN MENSCHEN DIE AUFRICHTIGE UND EHRLICHE ENTWICKLUNG SEINES EIGENEN POTENTIALS." (BRUCE LEE)